Friday
WARNING
this image is very graphic!
I love the simplicity of graphic print work.
I think this image represents that style.
It is interesting that I am considering that
almost three years after I captured it.
I know exactly why it appealed to me.
The simple and bold signs
juxtaposed with the old French building.
The bright blue sky.
But the little detail that most would miss
the famous graffiti artist whose work can be found around Europe
left his mark just a couple meters up.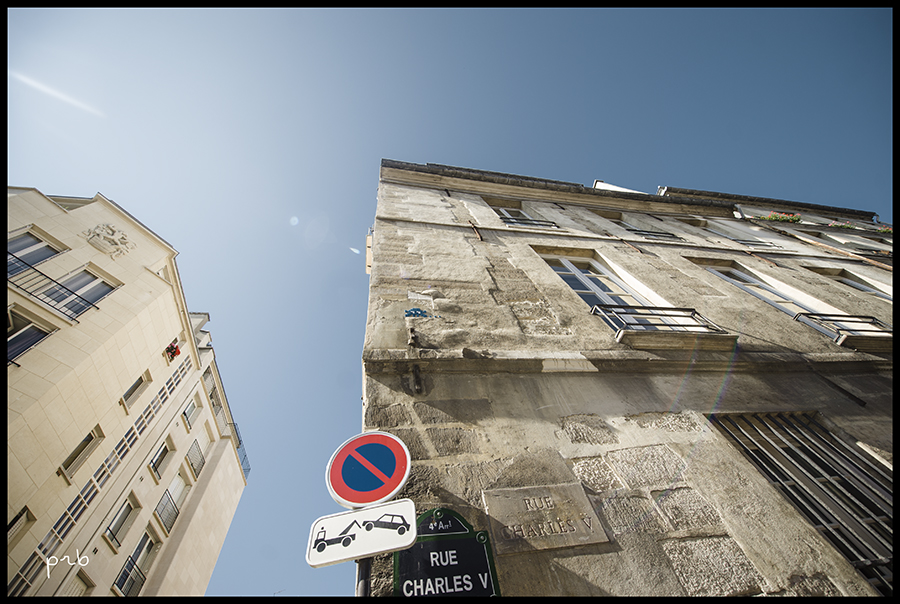 Share on Facebook