Please stop in to see Here. Now. and Let Go for a limited time!
The opening was last night and a huge success.  I am so content that Here. Now.  will be going to a wonderful and warm home.  What a wonderful feeling to hear how much my image transfer technique is appreciated and admired!  Thank you to all who came to support me and share in the excitement of the evening.
Diving into the art world is such a wonderful adventure on this bend in my life.  I admit I am bubbling over like a little school girl.  Photography is so technical.  Photographers are obsessed with image quality and focus and mega pixels and creating the perfect light.  The project of taking my technical images and turning them into physical art is an enormous triumph for me.  It is through great soul-searching and angst that I discovered and developed my image transfer technique.  I feel it is a symbolic way to bring together the two worlds I adore so much – my art and my photography.  The analog and the digital.  The grungy rough-around-the-edges look truly sums up this artsy girl struggling to find her way in this big scary world. 

  And, the lessons of my virtual artistic journal, the PRB Notecard series, remind me that it is ok to Let Go and appreciate this wonderful world, Here. Now.
So, Please!  Stop by to see the exhibit before the 21st of March at the Mayer Fine Art Gallery.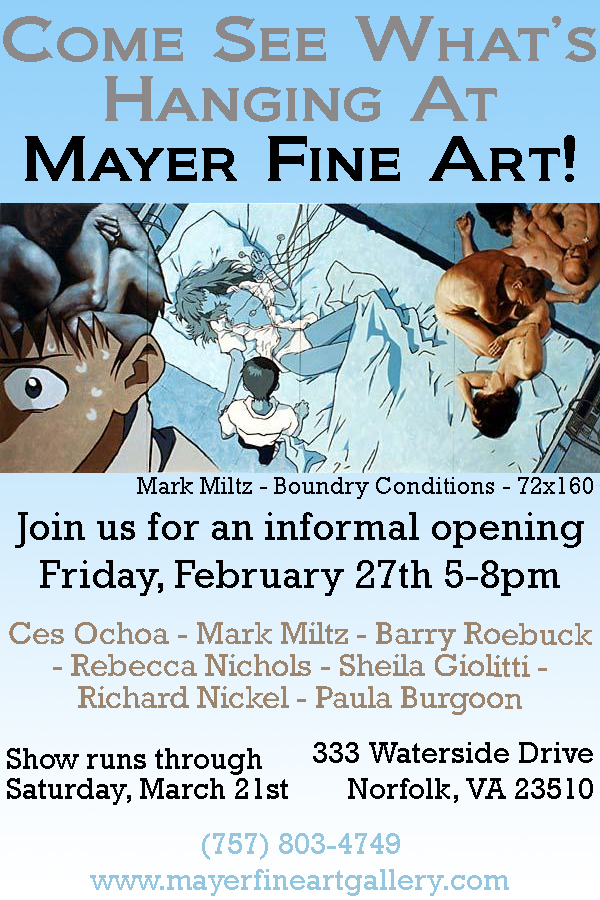 Share on Facebook