I swear I did not intentionally under expose this photo or add vignette or do ANYTHING to this to make it look more ominous. This is literally the view from my desk just before our second of 6 storms yesterday!!! It was only this dark for a moment – long enough to grab my camera. As soon as it started to rain it got a little bit brighter.
Please note I did not even convert this to black and white…..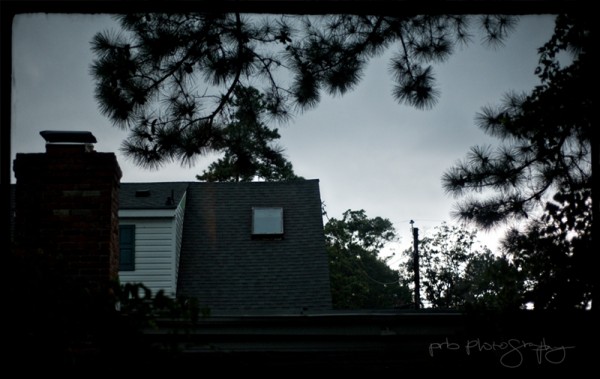 During the same storm I braved the lightning and took this from the front porch.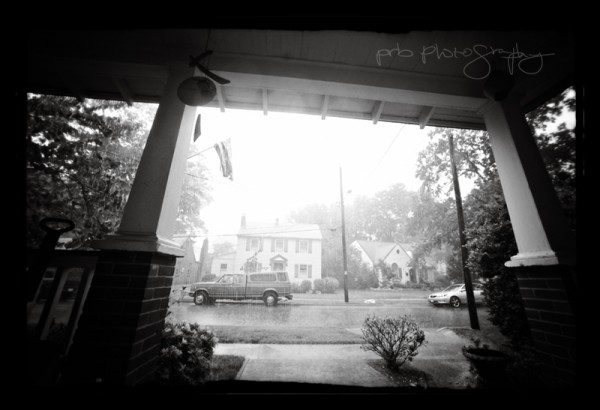 Here's to the rain. We really needed it!
Share on Facebook